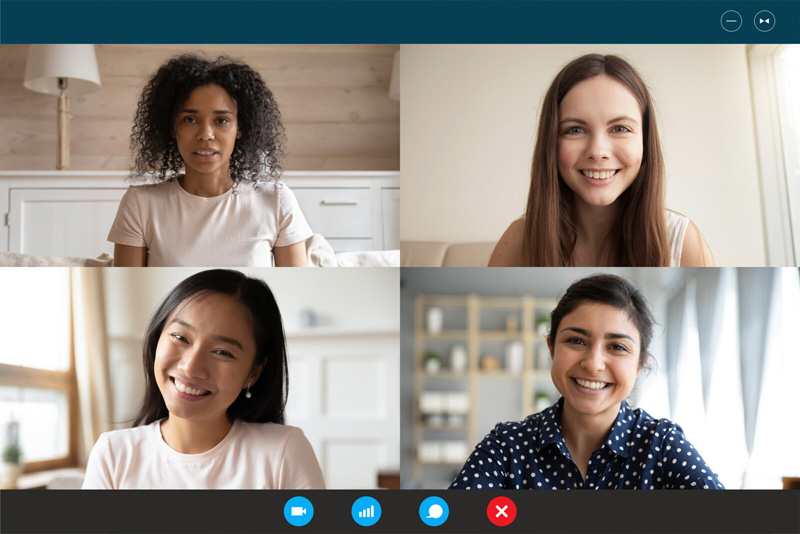 Prior to March 2020, recruiting and interviews were conducted in person if you were applying to work at UPA. Since the pandemic started we have completely changed the processes. Resilience is "the capacity to recover quickly from difficulties;" when one can adapt to changes around them and continue to produce the expected results no matter what.
Our HR team was able to continue to produce hiring results and overcome the challenges of social distancing, stay-at-home orders, and the like because we started using the Zoom video platform to do "face to face" interviews. Whether hiring for positions within our condominium association management or rental property management team, we don't let a pandemic get in the way.
One of the most interesting parts about this transition was Zoom's platform features. One fun feature gives a participant the ability to change the backdrop in the video call. It can make you appear to be in a conference room, on a beach, or in a different country!
Our team has gotten very creative at times. Nowadays, mid-pandemic, it's a great way to break the ice and start off an interview in a warm and friendly manner!
Also see: Property Management Amongst A Changing World
ABOUT UPA
Condominium Association Management Richmond | United Property Associates, condominium association management Richmond, Newport News, Virginia Beach, Suffolk, and Williamsburg, VA offices provide property management services. Also, UPA services and supports HOA association management and condominium association management throughout Hampton Roads.
Equally important, we manage rental properties, including apartment complexes, single-family homes, condos, and townhomes.